Width: 160 cm
Depth: 65 cm
Height: 210 cm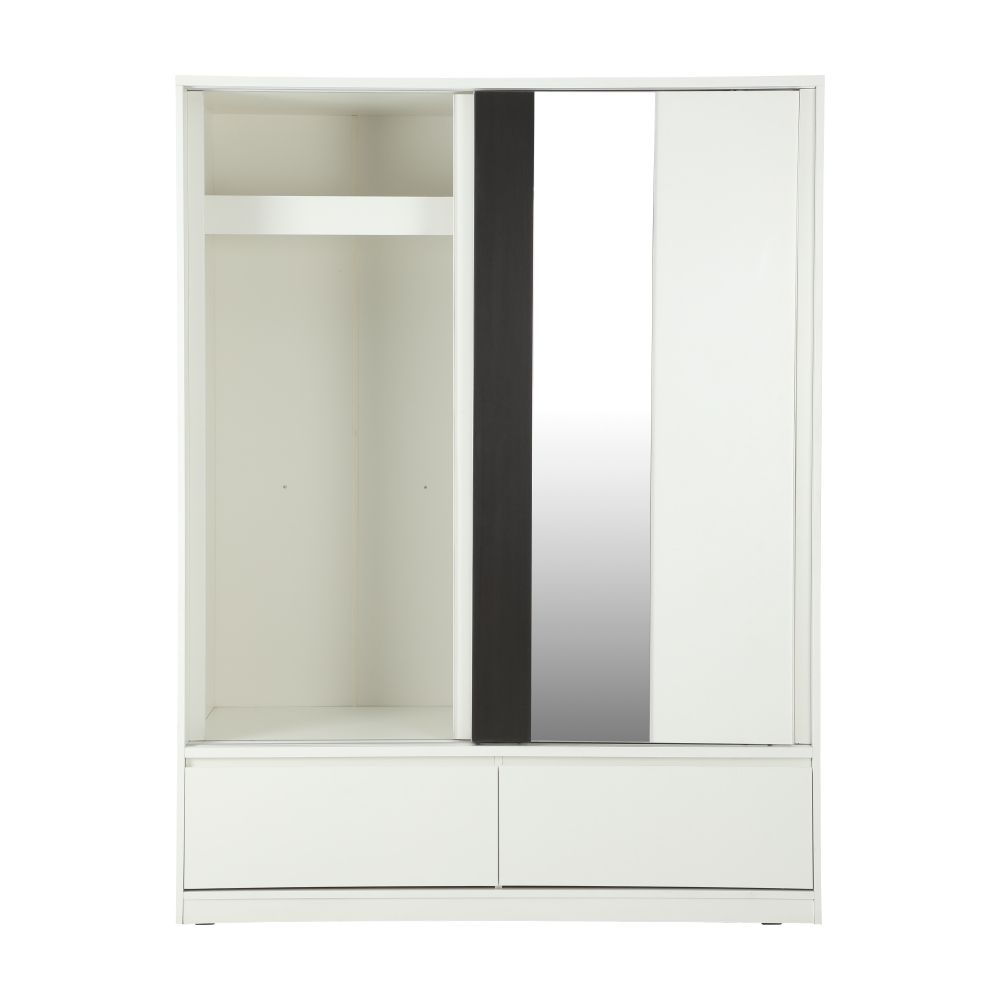 VIOLIN Sliding door 160 CM WT/BKBN
• Hints of a modern Italian style
• Durable particle board with melamine finished
• Luxurious & elegant look
• Fit to various interior style
This spacious yet modest clean white wardrobe stems its style from modern Italian roots.
- Fitted wardrobe interior
- Upper luggage storage compartment
- More functions and convenience with long dresses hanger
- 2 large drawers for extra storage so you can keep your belongings well
The perfect budget friendly solution for getting the most out of limited space.
- Made from high-grade particle board (E1) with black/brown paper foil (BKBN) and white melamine, excellent heat and moisture resistance.
- The mirrored glass perfect for checking your appearance.
- Ensured safety with safety glass for extra protection.

More Information
Particle board

White

Width: 160cm

-

Depth: 65cm

-

Height: 210cm

VIOLIN

Modern Italian

Index Living Mall
- Gently clean with a soft cloth or feature duster. In case of stain, wipe with a cloth moistened water or mild soapy water, and dry with a clean cloth
- Place furnitures in ventilated areas to prevent mold.
- Do not use chemical cleanser to prevent surface damage
- Do not attach adhesive-based material (e.g. adhesive tape and masking tape) to prevent surface damage, stain and marks.
Mirror:
- Clean with a damp cloth or specialized mirror cleaning products only
- Do not use detergent and dish washing soap