Option 1: Contact us via hotline: (1900 83 60 96) from 8:30 am to 9:30 pm (including weekends and holidays) to make your order. Index always please to serve, consult and advise you for best items.
Option 2: Order online via Index Living Mall website: indexlivingmallvn.com:
Step 1: Create Account on the website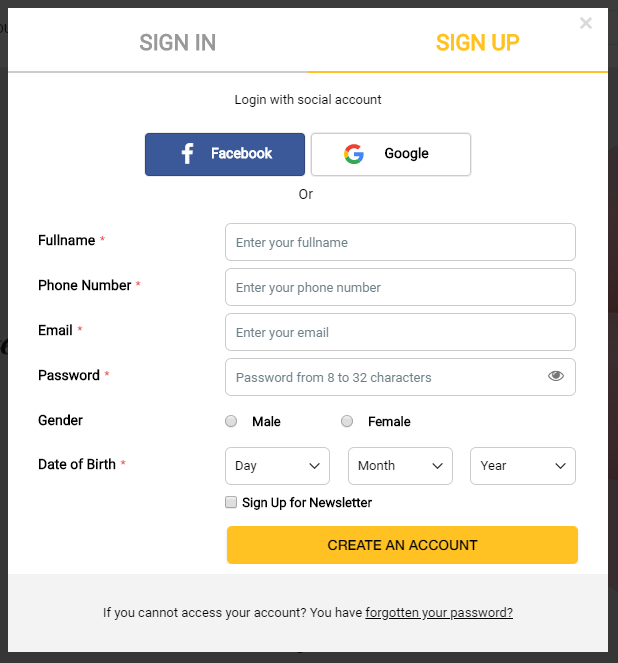 Step 2: Add your favourite items into shopping cart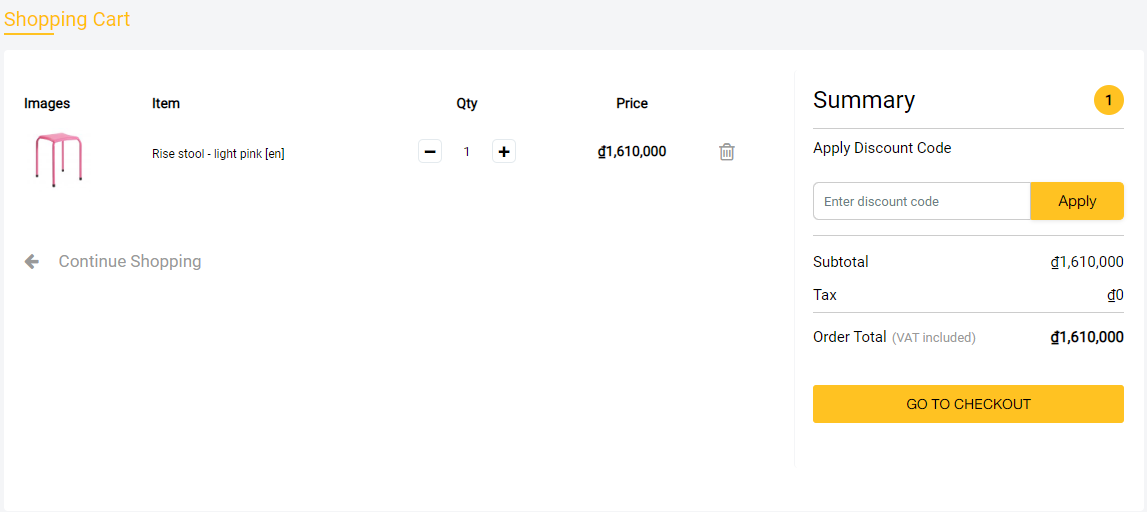 Step 3: Choose your payment method, add voucher or discount code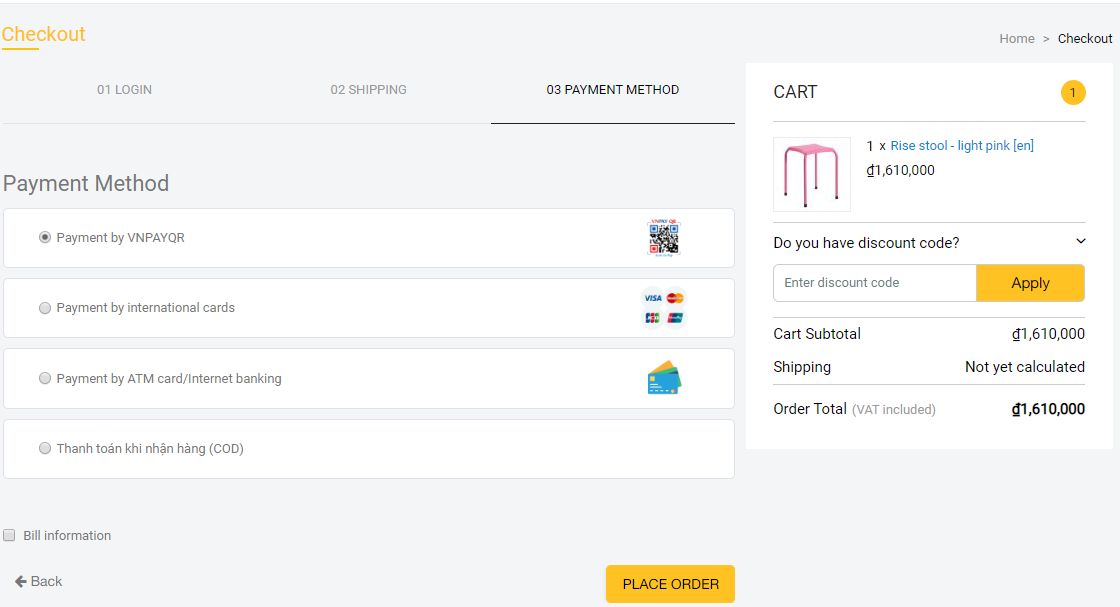 Step 4: Our tele-people will contact you within 24-hour to confirm order and additional fee if any
Please note:
1. Index only accepts the order once customers provide correct full name, address and phone number. After you make your order, Index will contact you to double check your information and other agreements related.
2. For other sensitive cases such as the value of order is too large or the address might lead to danger, Index will contact you to re-confirm delivery time.
3. For the late delivery without notice, customers can decide whether you want to take your items and Index has full responsibility to refund 100% of your payment (if any) within 7 working days.
4. Index Living Mall guarantees that all of your orders will be authentic 100% (with detailed invoice and official warranty). However, there might be some risks occurred during transportation such as impact, moisture or accident, etc) can cause the bad quality products. Therefore, please kindly check your items carefully before taking it. Index Living Mall will not be responsible for wrong deformation of your goods after you take it.