Width: 20.5 cm
Depth: 20.8 cm
Height: 28 cm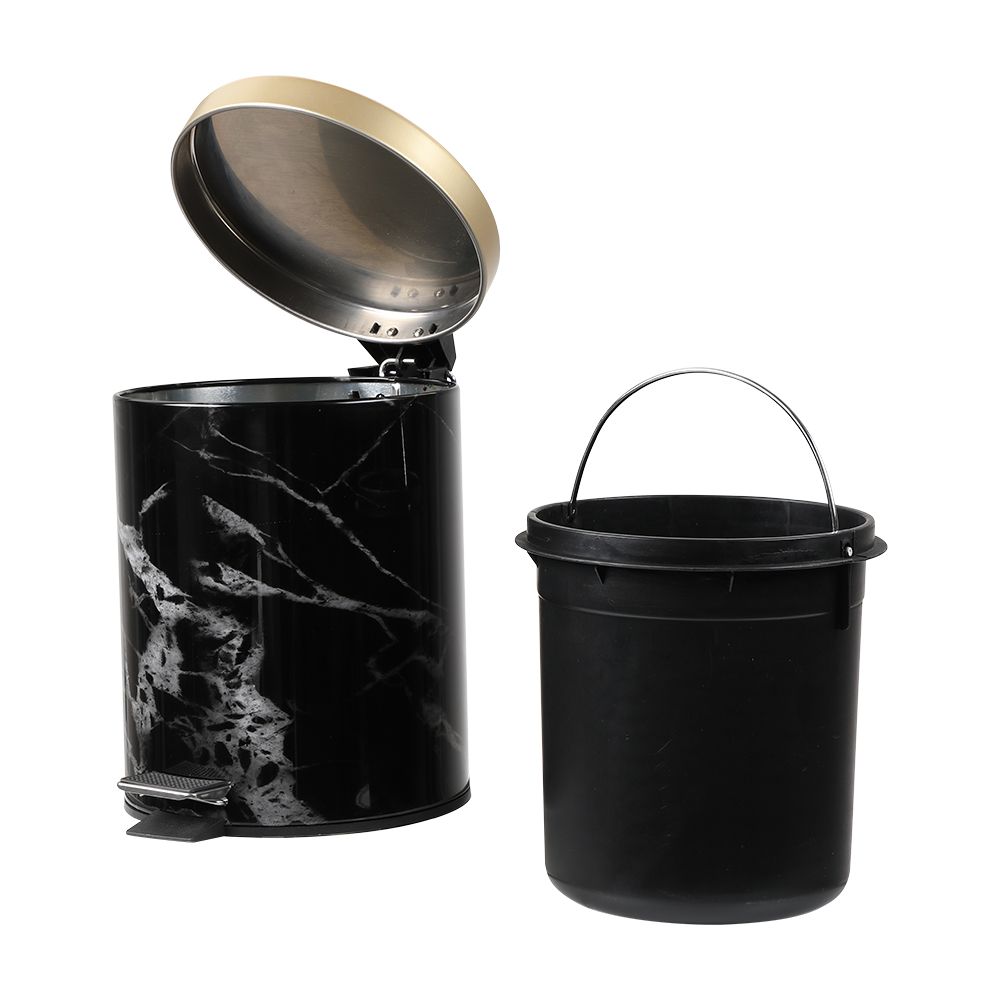 LUXE-JENNA Step dustbin 5L BK/GD
(áp dụng cho đơn hàng từ 1,000,000₫, chỉ trả trước từ 333,000₫)
Thùng rác bậc 5 lít bằng sắt và nhựa PP Lau sạch bằng khăn ẩm sau đó lau khô bằng khăn sạch. Tránh cọ rửa thùng rác bằng vật nhám có thể gây trầy xước bề mặt.
More Information
Iron

Black

Width: 20.5cm

-

Depth: 20.8cm

-

Height: 28cm

LUXE-JENNA

Modern Italian

Index Living Mall
Wipe clean with a damp cloth then wipe dry with a clean cloth.
Avoid scrubbing with any type of chemical.